Welcome to ACAIT 2019
We are honored to host the 3rd Asian Conference on Artificial Intelligence Technology in Chongqing (ACAIT 2019), the city is widely acknowledged as the largest industrial and economic center in southwestern China, and it is a popular destination for travelers with its hilly slopes, rivers, night views and spicy food.
Under the theme of "Intelligence Creation, Welcome Future", we are preparing Plenary & Keynote presentations and Special sessions for scientists and engineers to present their latest research findings in this rapidly-changing field. We would like you to enjoy not only the research side of the conference, but also the hospitality of Chongqing and its citizens, we are looking forward to seeing you at ACAIT 2019.
Welcome to ACAIT 2019! Welcome to Chongqing!
---
Honorary Chair
Prof. Deyi Li

Chairman of Chinese Association for Artificial Intelligence

Academician of Chinese Academy of Engineering,China
---
General Co-Chairs
---
Program Co-Chairs
Prof. Hong Liu

Vice-Chairman of Chinese Association for Artificial Intelligence

Peking University, China
---
Keynote Speakers
Prof. Cesare Alippi

IEEE Fellow

Politecnico di Milano, Italy

Prof. Shengxiang Yang

Director, Centre for Computational Intelligence

De Montfort University, UK
---
Invited Speakers
---
Call for Papers
Submissions are invited on significant, original, and previously unpublished research on all aspects of artificial intelligence. All papers will receive mindful and rigorous reviews. ACAIT 2019 aims at providing one major international forum for researchers to share their new ideas and achievements. Submissions from other than the Asia‐Pacific regions are also highly encouraged.

Topics of interest include, but not limited to:

· AI related brain and cognitive science

· Machine perception and human-machine interaction

· Machine learning and data mining

· Pattern recognition and computer vision

· Intelligent information processing

· Natural language processing

· Network intelligence and mobile computing

· Intelligent control and decision

· Robotics and intelligent systems
PUBLICATION:
Option 1:
All accepted paper will be published by The Journal of Engineering (JoE, Online ISSN 2051-3305) which is indexed in Ei Compendex, IET Inspec, IEEE Xplore, DOAJ, GoOA platform and Emerging Sources Citation Index (ESCI), which means that the content published in The Journal of Engineering(JoE) is discoverable through Web of Science Core Collection.
Article Type: Conference Paper
Conference papers of ACAIT2018 has been indexed by Ei Compendex.

The authors of the selected papers will be invited to expand their conference articles for consideration in either IET Computer Vision or IET Image Processing. All papers will be subject to the journals'peer-review procedures.
IET Computer Vision

Online ISSN 1751-9640
Print ISSN 1751-9632

IET Image Processing

Online ISSN 1751-9667
Print ISSN 1751-9659

Impact Factor: 1.087
5-year Impact Factor: 1.132
CiteScore: 1.44
SNIP: 0.613
SJR: 0.289
Impact Factor:

1.401


5-year Impact Factor

: 1.472


CiteScore

: 1.9


SNIP

: 1.239


SJR

: 0.34
Submit Your Paper-The Journal of Engineering
Option 2 (For Chinese only):
优秀会议论文将推荐至《重庆理工大学学报(自然科学)》发表
《重庆理工大学学报(自然科学)》为中文核心期刊、中国科技核心期刊
征稿范围:
·机器感知与人机交互
·智能信息处理
·网络智能与移动计算
·智能控制与决策
·机器人与智能系统
---
Sponsors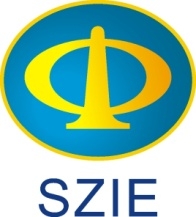 szie
11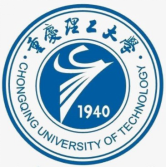 重庆理工大学

海南人工智能学会

海口科工信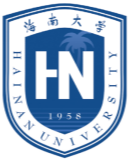 海南大学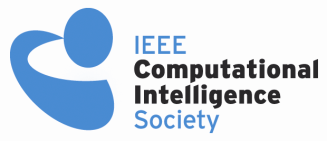 11

123

aai